Delivering quality products to your business.
---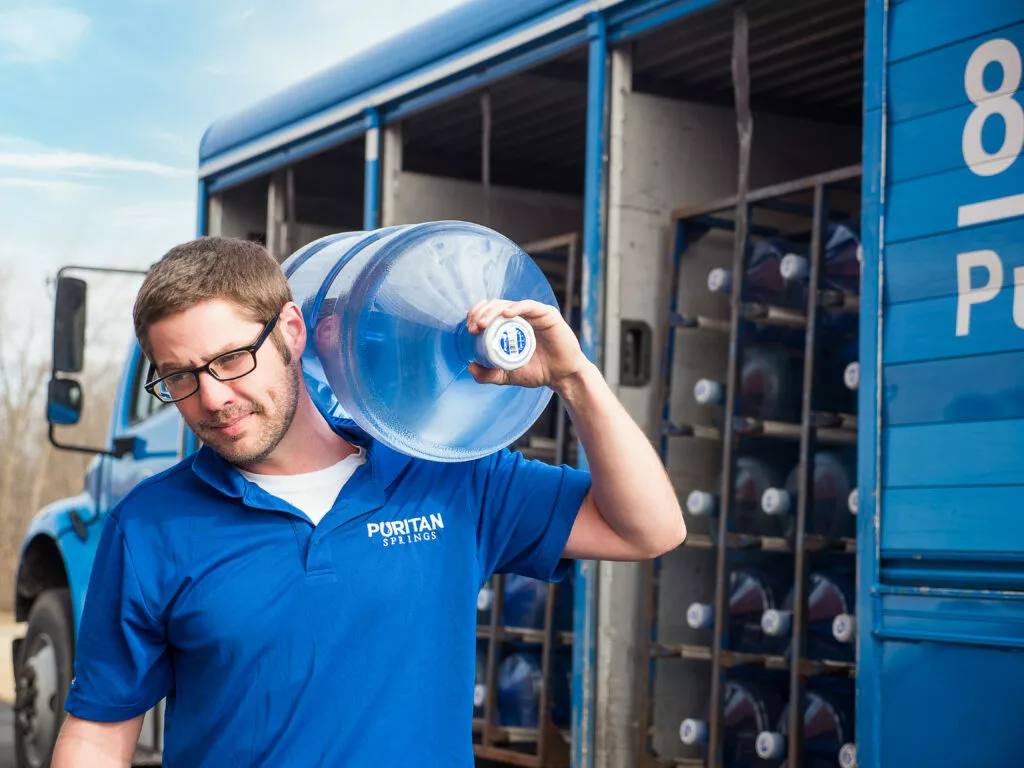 Keeping your people hydrated and energized.
Whether you're a family-owned company or a warehouse for a national chain, we're here to supply your water and coffee needs. At Puritan Springs, we provide water and coffee services for offices and industries of all sizes, from privately owned companies to large-scale, industrial centers. Whether you need monthly, bi-weekly or weekly deliveries, we will find the solution that works best for your business.
Water Service & Dispensers
Different sized businesses face different challenges in keeping their employees hydrated.  While one office may need the convenience of single-serve bottles of water, another may require one or multiple water dispensers distributed throughout a large facility.  Let us customize a solution tailored to your specific business needs.
Shop for Water
Laboratory & Industrial Use
Distilled, deionized, and reverse osmosis water for laboratory, commercial, and industrial use processed locally by a name you trust. We provide consistent, quick, and reliable water service, delivered from our state-of-the-art facility to you. From 1,3, and 5-gallon bottles to 55-gallon drums, 275-gallon totes to third-party tanker delivery, we can support your high quality, ultra-pure water needs.
Learn More
Filters & Reverse Osmosis
From point-of-use products that reduce contaminants to state-of-the-art reverse osmosis systems that permeate water molecules to guarantee crystal-clear water, we'll help you find the right water purification system for your organization.
Learn More
Industrial Water Solutions.
Coffee & Tea Services
Every great breakroom starts with coffee and tea. From automatic drip brewers to single-serve coffee makers, whole beans to K-cups, your staff can always enjoy their favorite beverages.
Shop for Coffee
Office & Cleaning Supplies
From your favorite coffee creamer and soft drinks to cups, paper supplies and cleaning products, your organization will always have the essentials stocked and ready to use whenever they're needed.
Learn More
Water Softeners & Salt
Improve your water quality at the source. Puritan Springs provides water softener installation and salt delivery for any size organization.
Learn More
Contact Us
Ready to get in touch? Complete the form below and a Puritan Springs representative will get in touch to set up speedy, reliable water and coffee service for your organization.